We are at the intersection of three major trail systems. No group too small, no group too large.
The adventurous can ride off- trail up Whitecap Mountain for this spectacular view (above)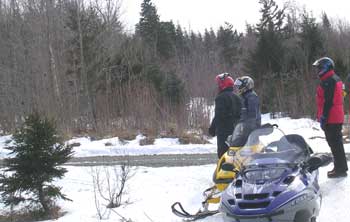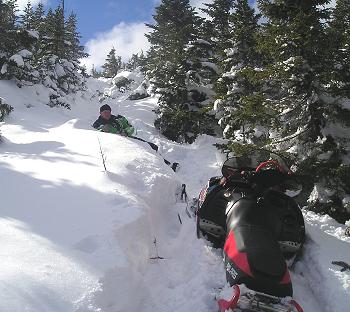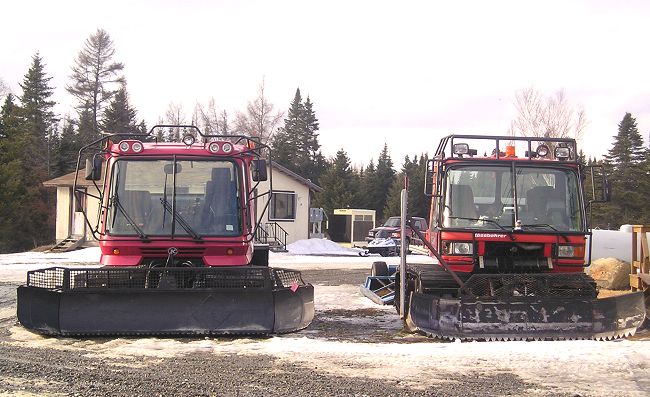 Snowmobile Trail Groomers based at Kokadjo (above)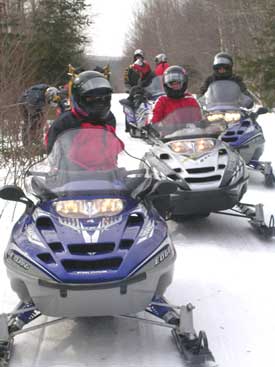 How Far Is It?
Abol Bridge - 35 miles
Chesuncook Village - 25 miles
Greenville - 25 miles
Jackman - 65 miles
Kineo - 24 miles
Millinocket - 55 miles
Northeast Carry - 28 miles
Pittston Farm - 55 miles
Ragged Lake - 10 miles
Rockwood - 25 miles
South Twin Lake - 49 miles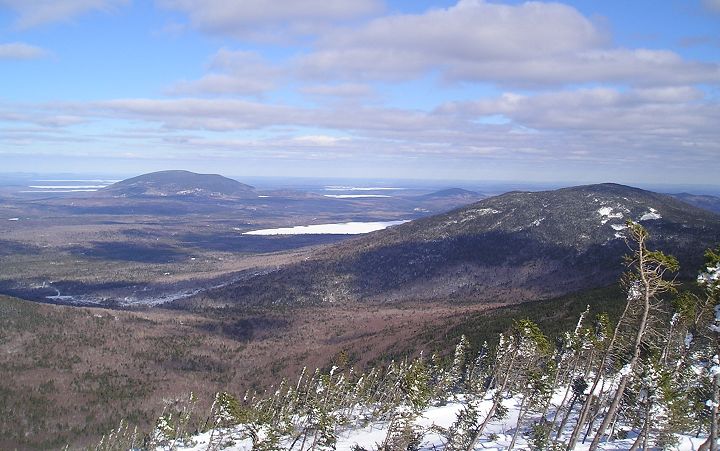 View looking south from atop Whitecap Mountain (above)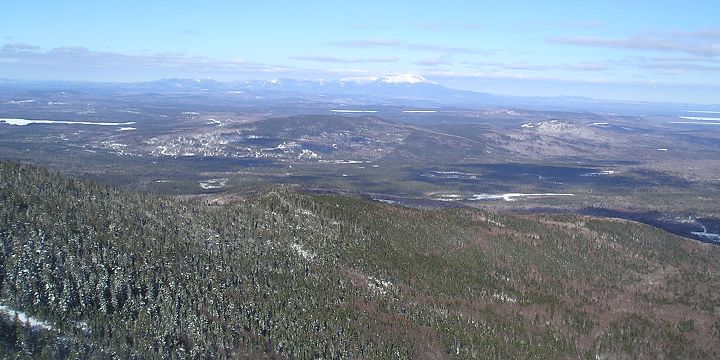 Another great view from atop Whitecao Mountain (above)
These antique snowmobiles rode to Kokadjo from Millinocket (below)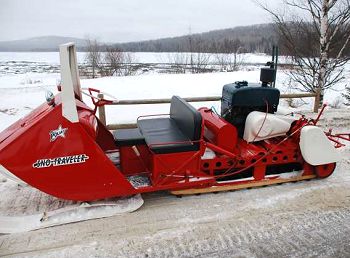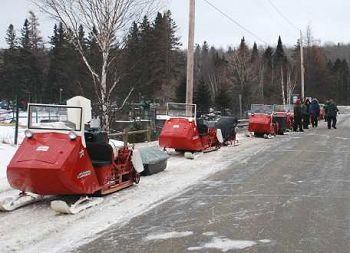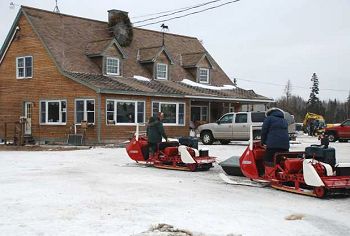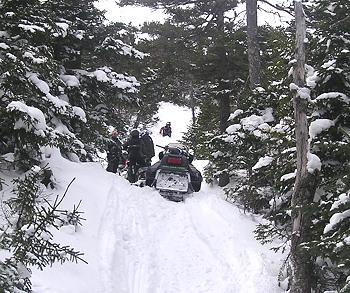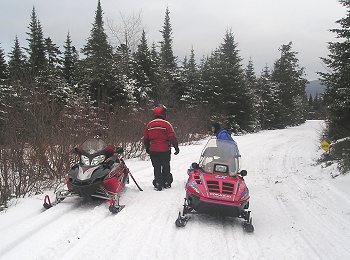 We will be happy to answer all your questions.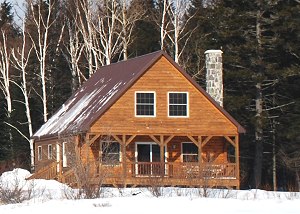 Hit the snowmobile trails directly from one of our new cabins on the shores of First Roach Pond. All of our newest cabins have at least one Jacuzzi tub and some have a fireplace!
More about our Snowmobile Lodging & Cabin Rentals...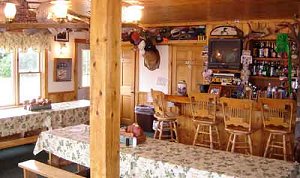 Get an early start or rest your weary body by dining at our restaurant before or after riding the trails. We have everything from a big breakfast to burgers and fries for lunch to a tasteful home cooked dinner of shrimp scampi, prime rib and more. We have a full menu and bar for all.
Open Daily for Breakfast, Lunch and Dinner
We Serve from Snacks up to a Full Dinner Menu
Beer, Wine & Full Bar
Reservations required by 4:00 PM
Open from 7:00 AM to 9:00 PM (seasonal)
More about Dining at Kokadjo Trading Post...