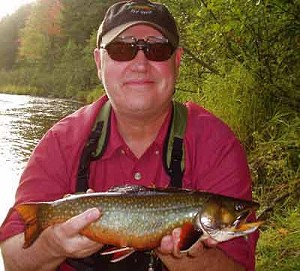 The Roach Pond chain of ponds offers fantastic trout and salmon fishing. You can see some trophies from First Roach Pond on display at Kokadjo Trading Post. We are located at the outlet of First Roach Pond, where you can launch into out seven mile long "Pond" or begin a flyfishing float trip down the Roach River - world famous for its fly fishing thrills.
Resident & Non-Resident fishing licenses are available at Kokadjo Trading Post
Boat, motors, canoes and kayaks (2-person) are also available.
First Roach Pond
The Best of both worlds! In true Maine style, where ponds are often larger than most lakes in other states, First Roach Pond measures 7 miles long and is 130 ft deep. Fishing with live bait is not permitted. Fish available in Roach Pond are:
Brook Trout
Landlocked Salmon
Lake Trout
Splake
White Fish
Roach River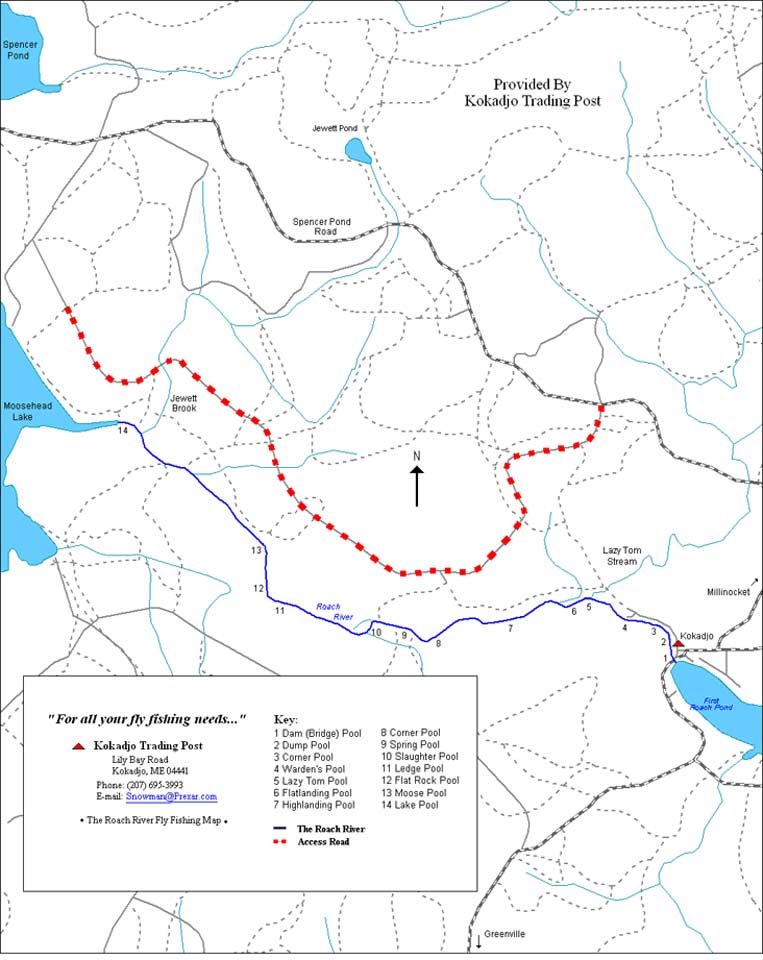 The famous Roach River begins in Kokadjo at the outlet dam on First Roach Pond. The river runs 6 1/2 Miles to Spencer Bay on Moosehead Lake. Kokadjo Cabins is the only commercial lodging camps on Roach River.
The Roach River is fly fishing CATCH AND RELEASE ONLY. Fish available in Roach River are:
Brook Trout
Landlocked Salmon
Lake Trout
Lyford & West Branch Ponds
Kokadjo is surrounded by many great wild brook trout waters. The Lyford Ponds are only a short distance away, as are the West Branch Ponds.
Click on map at right for info about Roach River fishing access trails.
We will be happy to answer all your questions.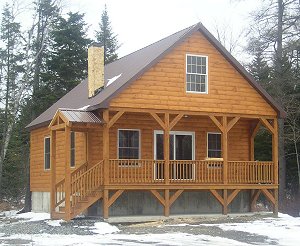 Hit the First Roach Pond or Roach River directly from one of our new waterfront cabins. Or venture off to fish for trout and bass on one of a hundred remote ponds, lakes and streams throughout the Moosehead Region.All of our newest cabins have at least 1 Jacuzzi and some have a fireplace!
More about our Lodging & Cabin Rentals...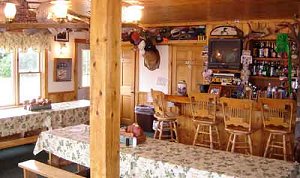 Get an early start or rest your weary body by dining at our restaurant before or after your day of fishing. We have everything from a big breakfast to burgers and fries for lunch to a tasteful home cooked dinner of shrimp scampi, prime rib and more. We have a full menu and bar for all.
Open Daily for Breakfast, Lunch and Dinner
We Serve from Snacks up to a Full Dinner Menu
Beer, Wine & Full Bar
Reservations required by 4:00 PM
Open from 7:00 AM to 9:00 PM (seasonal)
More about Dining at Kokadjo Trading Post...