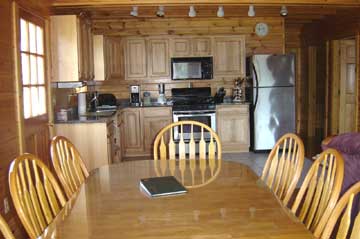 Lodging & Cabin Rentals
Stay at one of our new cabins on the shores of First Roach Pond. All of our newest cabins have at least one Jacuzzi and some have a fireplace.
All cabins have full kitchens, blankets, pillows & linens.
Check-in time is 2:00 pm; Check-out time is 10:00 am.
Advance Reservations are not required but are highly recommended. For additional details, call us or check our Reservation & Deposit Policies.
Click on each cabin photo below for more details.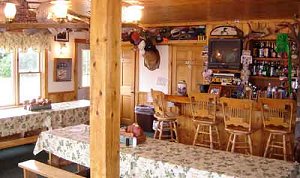 Our cabins have full kitchens, but you can also dine out at our restaurant. We have everything from a big breakfast to burgers and fries for lunch to a tasteful home cooked dinner of shrimp scampi, prime rib and more. We have a full menu and bar for all.
Open Daily for Breakfast, Lunch and Dinner
We Serve from Snacks up to a Full Dinner Menu
Beer, Wine & Full Bar
Reservations required by 4:00 PM
Open from 7:00 AM to 9:00 PM (seasonal)
More about Dining at Kokadjo Trading Post...