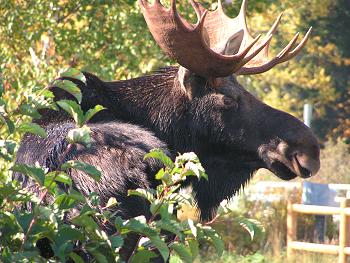 Kokadjo Trading Post is host to many of Maine's most sought after wildlife - Moose, Deer and many other furry or feathered friends - even the elusive Lynx. We can direct you to the best spots, including several that are known as the best places to see big moose. You might even see one of our resident creatures resting or feeding in front of the Trading Post while you enjoy your own delicious meal.
As all the photos on this page will show, the best place to see Maine's wildlife is right here at the Kokadjo Cabins & Trading Post on First Roach Pond!
Every photo on this page was taken right here after grabbing the camera and running out of the Trading Post to watch these amazing sights!
When to See Moose
You can see moose most any time of day, all year long. But the best times are before 8 am in the morning or in the evening. And the best way to do that is to stay at one of our modern and comfortable cabins. If you are staying elsewhere, be sure to stop at the Kokadjo Restaurant for breakfast after your early excursion, or have a great dinner and enjoy the after dinner show that the moose put on for you.
For more about watching moose, check out our Moose Watching page.
Bird Watchers
Kokadjo is centered in a vast arboreal forest with both alpine and wetland areas. We have a large variety of species you seldom see down south or in urban areas. Loons, bald eagles, ducks, warblers and more. For more about birding in Kokadjo, check out our Bird Watching page.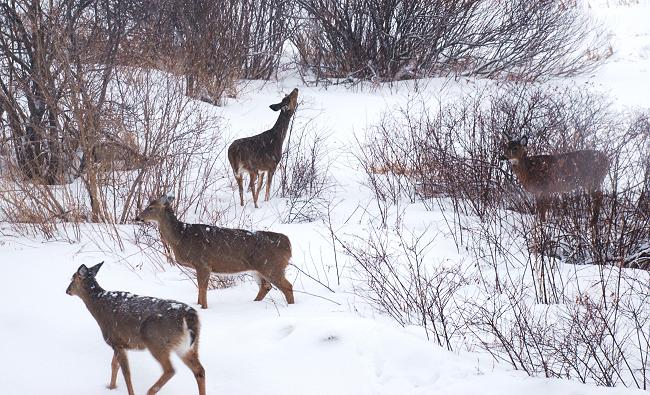 Whitetail Deer (top of page) crossing the bridge over the Roach River in front of Kokadjo Trading Post
Wintering deer browsing on the buds around our lawn (above)
More deer in the road next to Kokadjo Cabins. (below)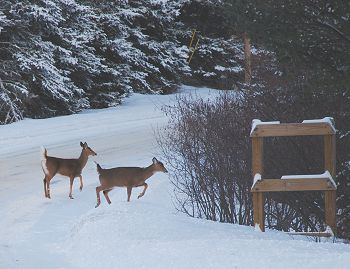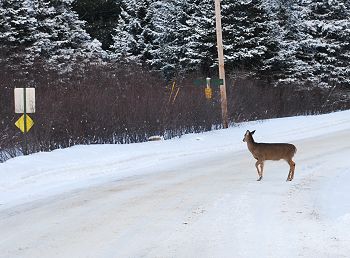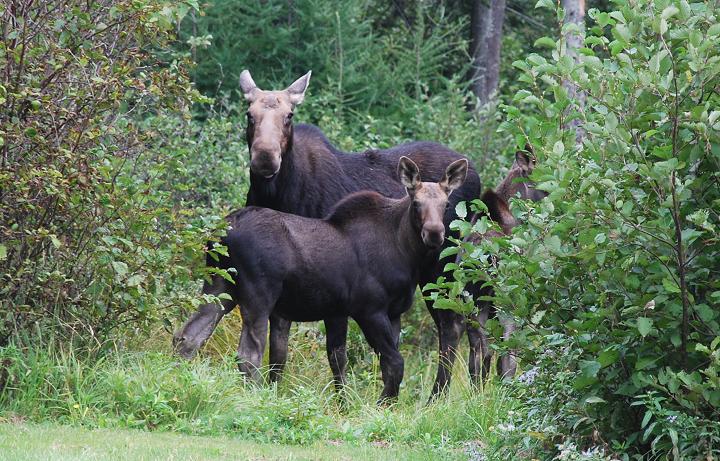 Cow moose and her two calves checking out the activity at Kokadjo Trading Post (above)
Our resident red fox checking for mice (below left), and a friendly red squirrel (below right)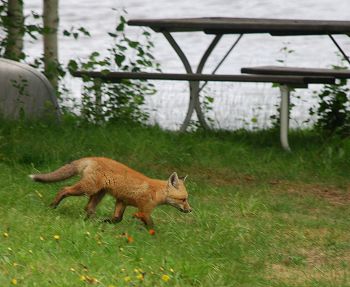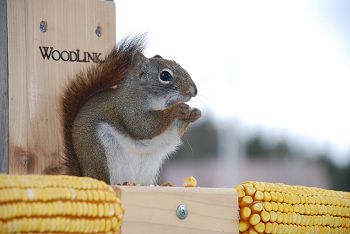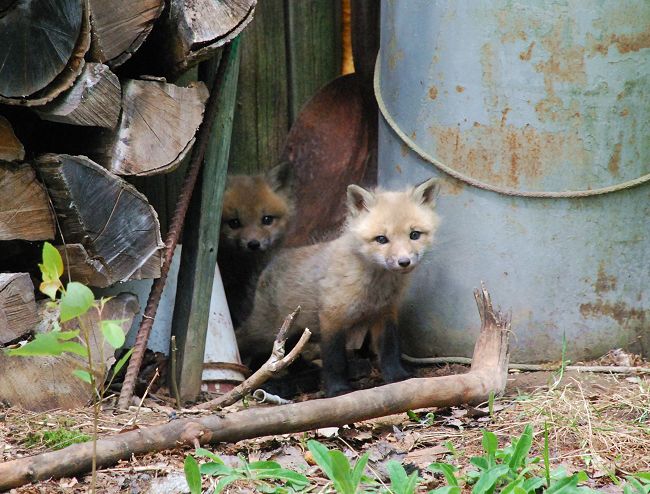 Two red fox pups at a local camp waiting for mom to return with dinner (above)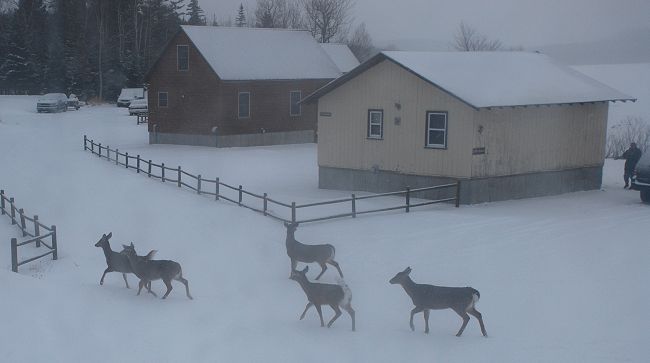 Cow moose in front of Kokadjo Trading Post (below)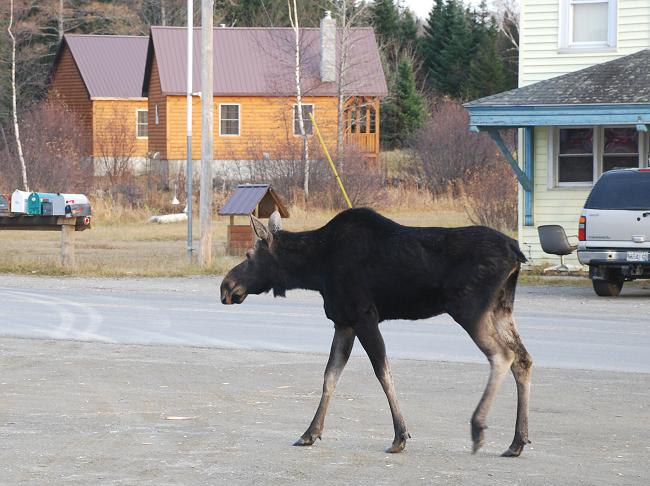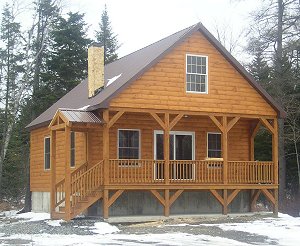 Stay at one of our new cabins on the shores of First Roach Pond and enjoy the wildlife activity first hand all day long. All of our newest cabins have at least one Jacuzzi and some have a fireplace!
More about our Lodging & Cabin Rentals...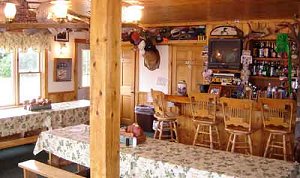 Stop by and have a bite to eat at our restaurant before or after moose watching, riding the trails, or fishing. We have everything from a big breakfast to burgers and fries for lunch to a tasteful home cooked dinner of shrimp scampi, prime rib and more. We have a full menu and bar for all.
Open Daily for Breakfast, Lunch and Dinner
We Serve from Snacks up to a Full Dinner Menu
Beer, Wine & Full Bar
Reservations required by 4:00 PM
Open from 7:00 AM to 9:00 PM (seasonal)
More about Dining at Kokadjo Trading Post...