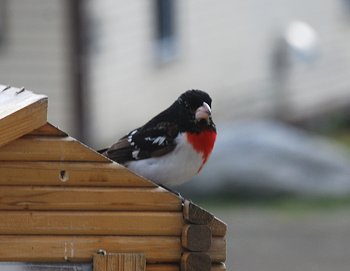 Kokadjo Cabins and Trading Post is centered in a vast arboreal forest with both alpine and wetland areas. We have a large variety of species you seldom see down south or in urban areas. Loons, bald eagles, ospreys, ducks of all kinds, warblers, grouse and more.
You might even see one of our resident birds feeding at the windows of the Trading Post while you enjoy your own delicious meal.
As all the photos on this page will show, the best place to see Maine's birdlife is right here at the Kokadjo Cabins & Trading Post on First Roach Pond!
Every photo on this page was taken right here after grabbing the camera and running out of the Trading Post to watch these amazing birds!

(top of page) Pair of Canada Geese with their goslings on the waterfront of Kokadjo Trading Post
A trio of Loons off our dock in First Roach Pond (above)
Some rare visitors to the Kokadjo Cabins bird feeder (below)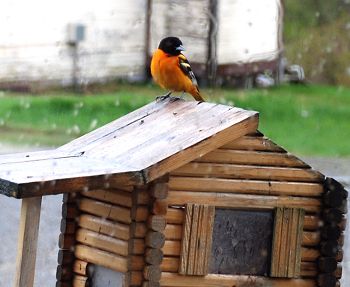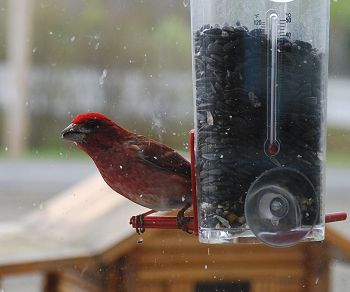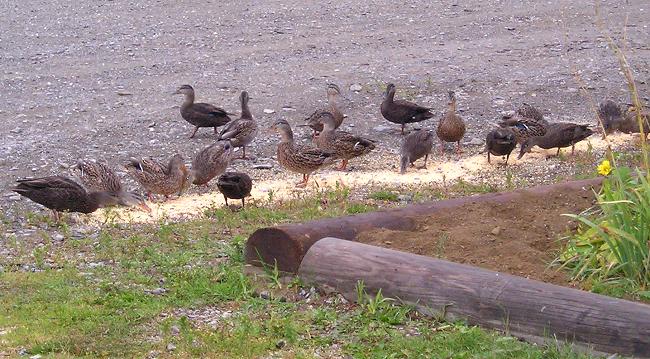 Flock of Mallard Ducks on the waterfront of Kokadjo Camps & Trading Post (above)
Our wintering residents visiting the Kokadjo trading Post feeder - Rose Breasted Grossbeak (below left) and Purple Finch (below right)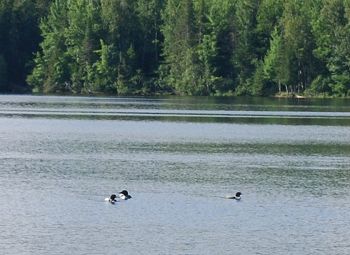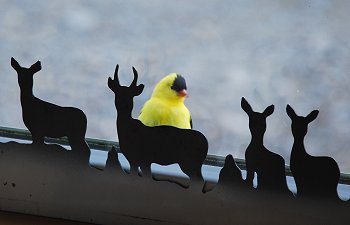 Kokadjo's ducks are very friendly at dinner-time (above)
Trio of loons in front of Kokadjo Trading Post (below)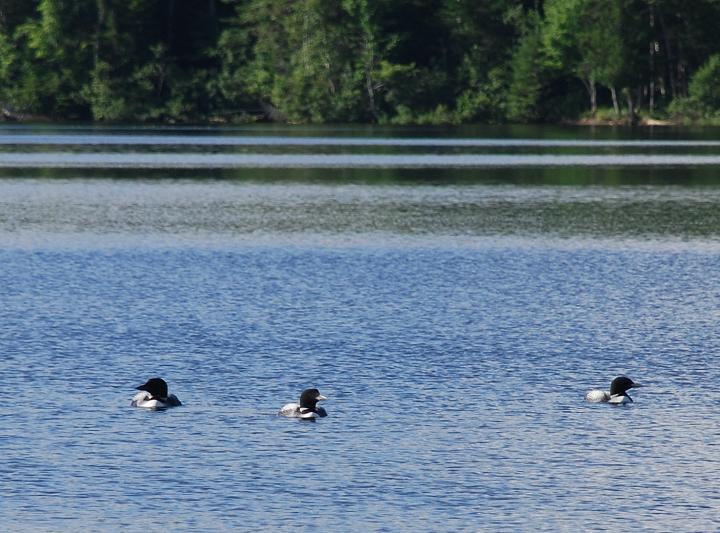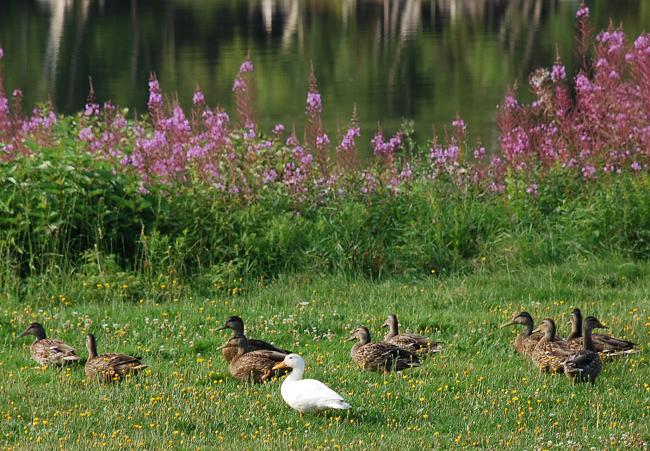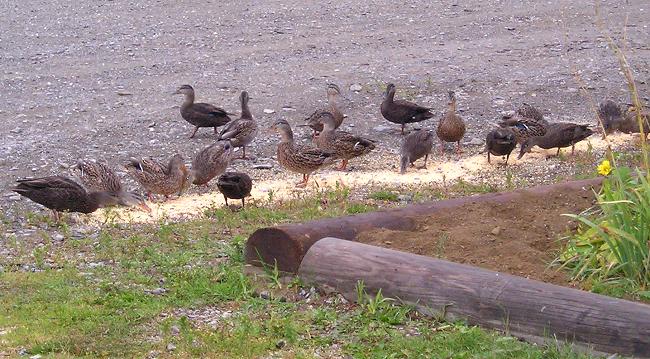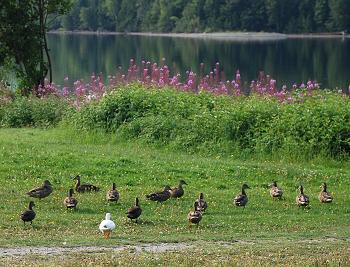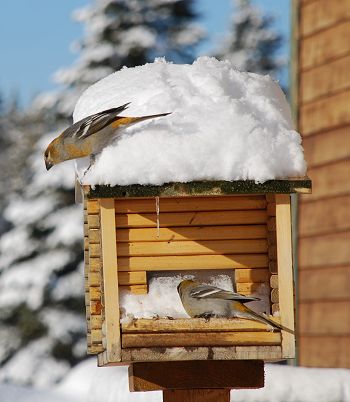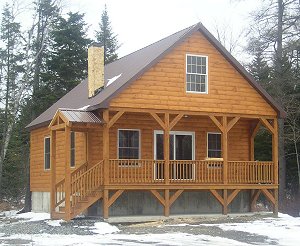 Stay at one of our new cabins on the shores of First Roach Pond and enjoy the wildlife activity first hand all day long. All of our newest cabins have at least one Jacuzzi and some have a fireplace!
More about our Lodging & Cabin Rentals...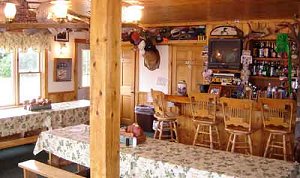 Stop by and have a bite to eat at our restaurant before or after birding, wildlife or moose watching. We have everything from a big breakfast to burgers and fries for lunch to a tasteful home cooked dinner of shrimp scampi, prime rib and more. We have a full menu and bar for all.
Open Daily for Breakfast, Lunch and Dinner
We Serve from Snacks up to a Full Dinner Menu
Beer, Wine & Full Bar
Reservations required by 4:00 PM
Open from 7:00 AM to 9:00 PM (seasonal)
More about Dining at the Kokadjo Restaurant...