Cabin Rentals, Dining & Trading Post at Kokadjo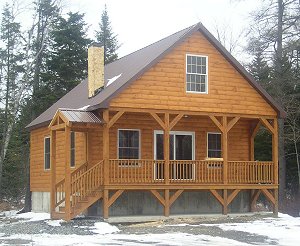 Stay at one of our new waterfront cabins on the shore of First Roach Pond. All of our new cabins have at least one Jacuzzi tub and some also have a fireplace.
Kid Friendly Vacations
Kids love Kokadjo and we love kids. While dad flyfishes Maine's famous Roach River, kids can drop a worm into First Roach Pond or just go swimming. And who knows what wildlife they will see all day, like ducks, loons, eagles, deer and moose!
More about our Lodging & Cabin Rentals at Kokadjo...
Kokad-jo and First Roach Pond are located primarily in Frenchtown Township, TA R13 WELS, about 18 miles north of Greenville. Kokad-jo is in the northwest corner of Frenchtown Township and includes another one hundred and forty acres in Smithtown, T1 R13. The foot of First Roach Pond curves from Kokad-jo down across the northern half of the township, a distance of about seven miles. The head of the pond is just over the eastern boundary of the township, and about a mile and a half from the southeast corner, where it is fed by South Inlet Brook."
From Hidden in the Woods, The Story of Kokad-jo by Shirley Duplessis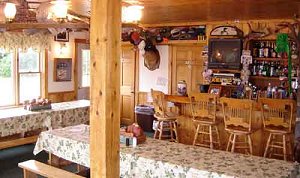 Stop by and have a bite to eat at our restaurant before or after riding the trails, fishing, or moose watching. We have everything from a big breakfast, to burgers and fries for lunch, to a tasteful home cooked dinner of shrimp scampi, prime rib and more. We have a full menu and full bar for all.
Open Daily for Breakfast, Lunch and Dinner
We Serve from Snacks up to a Full Dinner Menu
Beer, Wine & Full Bar
Reservations required by 4:00 PM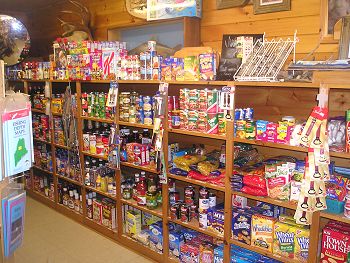 "If we don't have it, you don't need it!"
In addition to our restaurant, we stock an abundant supply of groceries, beverages, ice, souvenirs, seasonal outdoor gear, gas, motor oil and emergency parts. Be sure to stop in and take a look. You're sure to find what you need.
Open Daily (seasonal)
Snacks
Groceries
Soda
Milk
Gas
Motor Oil
2-Cycle Oil
Emergency Parts
Beer & Wine
Souvenirs
More about the services at Kokadjo Trading Post...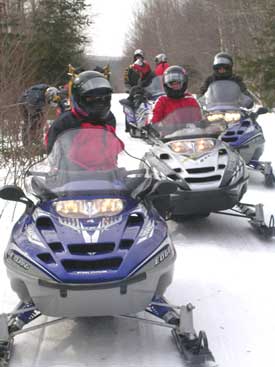 Enjoy a trip through the wilderness on a snowmobile during the winter months. Our trails lead to the best snowmobiling adventures Maine has to offer - wide open woods roads and mountain scenery.
Start your day at Kokadjo and ride to Greenville, Rockwood, Jackman, Pittston Farn, Northeast Carry, Chesuncook Village and Millinocket. Or maybe venture off trail for some fantastic powder riding or just head to your favorite ice fishing hotspot.
We offer gas, oil and parking.
More about Kokadjo Snowmobile Trails...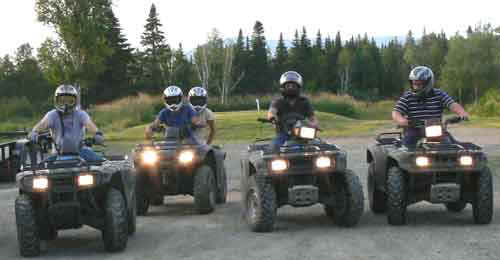 Enjoy a trip through the Maine wilderness on an ATV! Our trails cover a wide variety of scenic areas, with great views, picnic spots and lots of wildlife to see.
We offer gas, oil and parking for ATV trailers.
More about ATV Trails at Kokadjo...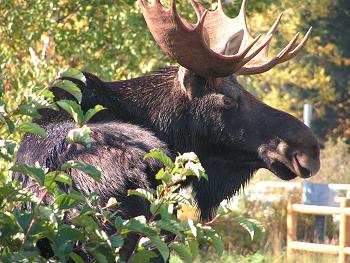 Kokadjo is Maine's moose watching capital. We can direct you to the best spots, including several that are known as the best places to see big moose. You might even see one of our resident moose resting or feeding in front of our Trading Post.
More about Moose Watching in Kokadjo...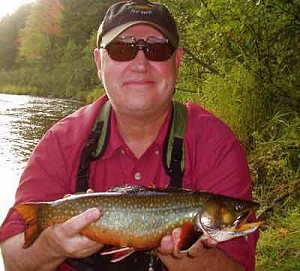 The Roach Pond chain of ponds offers fantastic trout and salmon fishing. We are located at the outlet of First Roach Pond, where you can launch into out two mile long "Pond", begin a flyfishing float trip down the Roach River - world famous for its fly fishing thrills, or head to Big Lyford Pond and the West Branch Ponds.
More about Brook Trout & Salmon Fishing in Kokadjo...
Wildlife, wildlife and more wildlife - that describes Kokadjo. We are surrounded by forests, streams and lakes where Maine's most impressive and rare species thrive. Moose galore! Deer, bobcat, furbearers and birds. Maybe you can spot an endangered lynx if you are good at it - kokadjo is one of Maine's prime lynx habitat areas. Birds and waterfowl, including spruce grouse, bald eagles, loons, rare woodland warblers and songsters abound. Drive a ways, walk aways, and you can enjoy wildlife in a broad range of natural habitats. Show us those pictures!
More about Bird Watching in the Kokadjo and Moosehead Region...
More about Watching Wildlife in the Kokadjo and Moosehead Region...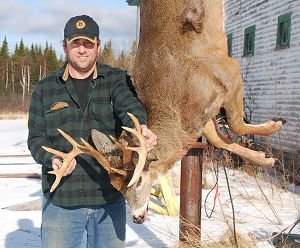 This is prime area for moose, deer, bear and grouse hunting. Kokadjo is a gateway to Maine's north woods, and our Trading Post is open to register your big game.
More about Hunting in Maine's Kokadjo Region...